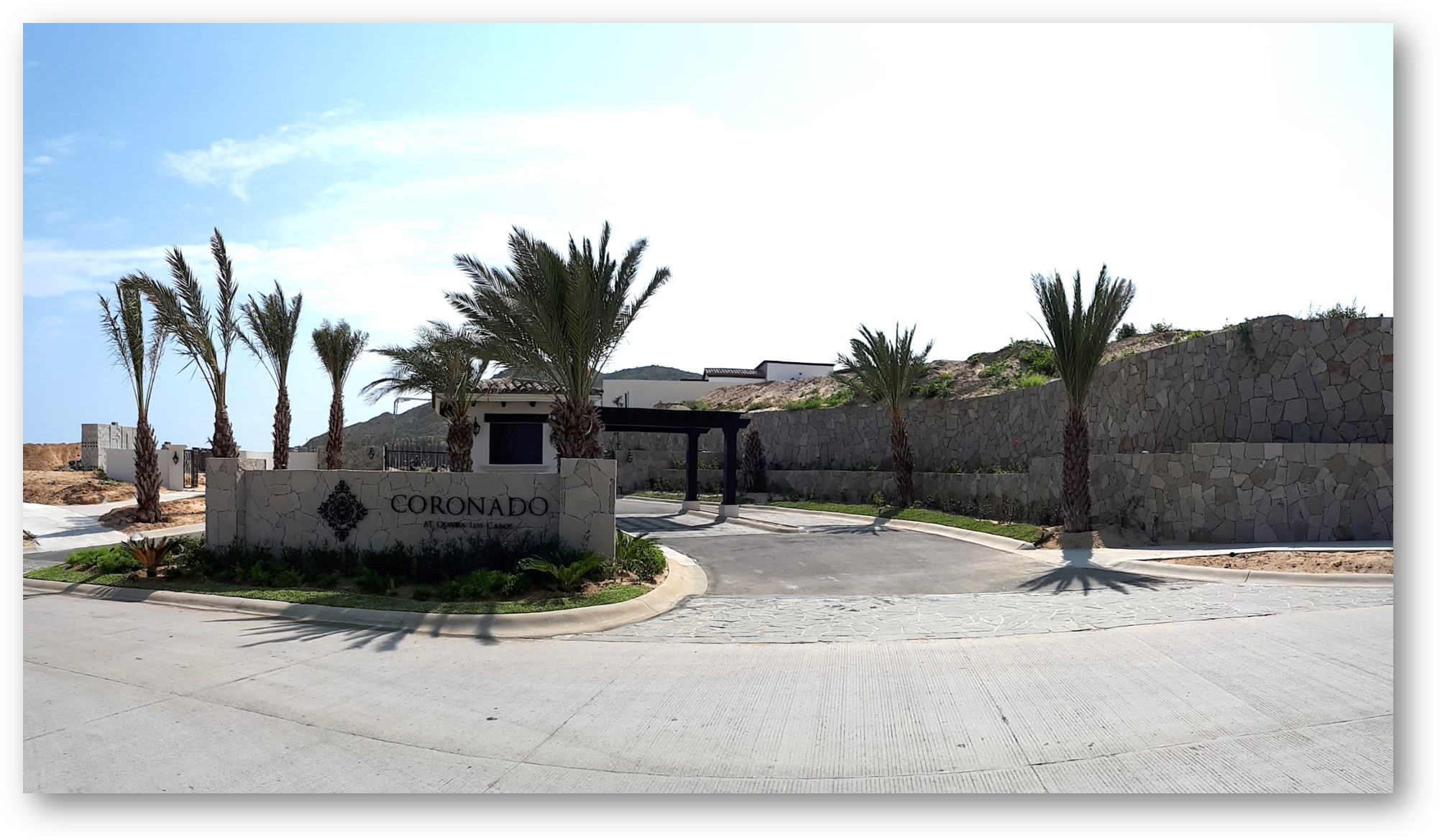 Coronado Residences: September 2018 Update
09/26/2018

The Quivira Los Cabos Development is growing, and we have started building the Mavila Community! With the initiation of that project, and the progression happening at both Copala and Coronado, the whole development is really taking shape.

Currently, there 10 homes under construction (Houses 2.1, 2.5, 4.1 , 4.6, 5.5, 5.7, 5.8, 5.9, 7.2, and 7.6) at the Coronado Community, and we are happy to announce that Houses 5.4 and 7.4 are both 100% complete and next in line for delivery.

Work continues on the parks within and around the Coronado Community (reaching a level of about 41% completion), and the general urbanization projects (roads, and slope conformation, gardens, planters and retaining walls) are complete. General infrastructure projects (such as the communications and electricity) currently remain at a level of completion of about 69%.