An Idyllic Place in Los Cabos
Situated on 1,850 acres, with three miles of pristine beaches in Cabo San Lucas, Quivira is a tranquil residential retreat offering everything from world-class amenities and spectacular golf to award-winning spas, dining, and service. Quite simply, Quivira elevates the quintessential Cabo experience, drawing people from around the world year after year.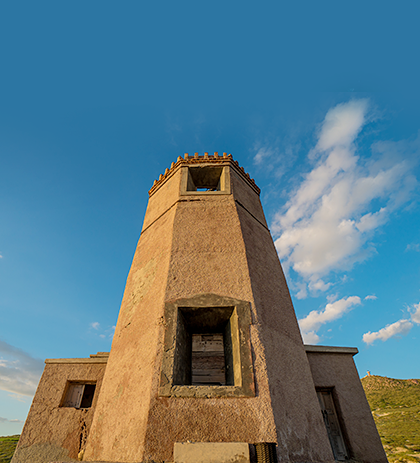 Our History
Quivira takes its name from an ancient legend about seven cities of gold. The story is inspired by the historic event in which Mérida, Spain, was conquered by the Moors in 1150 A.D. It tells the tale of seven bishops who fled with sacred religious relics, hoping to protect them from the invading Moors. According to legend, each of the seven bishops founded cities in lands far away. One of the cities was called "Quivira," and it was said that the streets there were paved with gold. Such was the promise that ushered in the Golden Age of Exploration when explorers like Coronado, Pizarro and Cortes crossed uncharted waters to discover the new world.
Read More
Today, locals refer to this region as Paraiso Escondido, "Mexico's Hidden Paradise," and it is home to Quivira, Cabo's finest luxury residential community. Rather than the fabled gold and rare gems, a beautiful natural landscape and enriching experiences await visitors. And just as the myth took on a life of its own, Quivira, too, inspires stories about the Q life in Cabo San Lucas — stories based on new adventures and unforgettable moments that will be shared and passed on by family and friends from generation to generation.
The Development Team
Mr. Ernesto Coppel - Chairman of the Board
Ernesto Coppel is the president and developer of Quivira. He is also Founder and Chairman of the Board of Pueblo Bonito Golf and Spa Resorts, eight luxury resorts in Cabo San Lucas and Mazatlán, Mexico.
Read More
Coppel is known as the leading hotelier in Northern Mexico and his resorts have received numerous awards, including those for quality, hospitality, beauty, food, hygiene and attention to environmental responsibility. He is currently president of CNET (Consejo Nacional Empresarial Turístico), Mexico's most influential organization for the promotion of tourism. As an authority on tourism, Coppel was an ongoing consultant to former president Vicente Fox.
In 2004, Coppel was named Mexico's Entrepreneur of the Year for his community involvement and achievements in the growth of Mexico's economy. He earned recognition by FONATUR for the quality of his resorts and received the Five Star Diamond award from the American Academy of Hospitality Sciences for his illustrious career in tourism. An array of additional honors include Executive of the Year, Entrepreneur of the Year (for Mazatlán), Number One Employment Generator, Businessman of the Year, and the Key of Progress Award among many others. Coppel plays an active role in programs benefiting the areas in which his resorts are located and was publicly commended by the governor of the state of Sinaloa for his leadership and financial support of programs for the improvement of Mazatlán and adjacent areas.
Coppel's civic involvement is extensive, including both an active role in the restoration and revitalization of the historic downtown area of Mazatlán, and contributing funds and leadership for clean-up and beautification campaigns for both Mazatlán and Cabo San Lucas. He provides financial support for Amigos de Los Niños –a program to benefit underprivileged and orphaned children – and offers hospitality to the doctors who provide medical services for these children. Under the aegis of a foundation honoring his wife Leticia Gonzales de Coppel, he has established the Instituto Peninsular, a school incorporating grades seven through twelve in Cabo San Lucas in association with the Instituto Technologico de Monterrey.
Coppel is a graduate of the Instituto Technologico y de Estudios Superiores de Monterrey, one of the most prestigious universities in Mexico.
Meet The Team
Alberto Coppel
CEO / Director General
Nicklaus Design
Golf course design and architecture
Cotur, Los Cabos, Mexico
Development and construction
UrbanGreen, San Francisco, California
Environmental design group
Swaback Partners, Scottsdale, Arizona
Architecture, interior design and planning
Tapia Architects, Cabo San Lucas, Mexico
Architecture and planning
Gran Vision Arquitectos, Los Cabos, Mexico
Architecture and planning
Molins Arquitectos, Mazatlan, Mexico
Architecture and planning
Studio V, Scottsdale, Arizona
Interior design
Arquitectura de Interiores, Los Cabos, Mexico
Interior design
EDSA, Fort Lauderdale, Florida
Land planning
E Group, Phoenix, Arizona
Architecture, interior design and planning
Tapia Architects, Cabo San Lucas, Mexico
Land planning
Quivira Realty, Los Cabos, Mexico
Real Estate Sales
Getting here
Traveling to Quivira is easy. For private jets, there is an executive airport only six miles from Quivira. There are more than 30 flights daily to the San Jose International Airport, a scenic, 20-mile drive away. When in Cabo, we encourage you to visit our Sales Office located just north of Pueblo Bonito Pacifica Golf & Spa Resort.