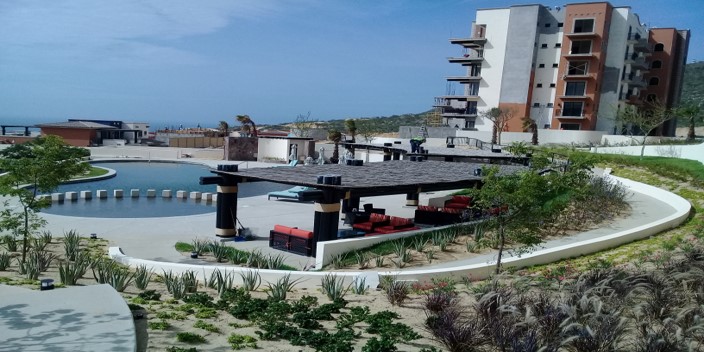 Copala Residences: August Update
08/30/2018

The month of August was a busy month in the Copala community, with 15 homes under construction (3 of which are more than 80% complete), and multiple projects on Towers 5, 6, and 7.

Tower 5 is still in its final stages of construction, with work continuing on the roof, interior finishes, exterior painting, and other detailed projects on the final levels.

Tower 6 is well over halfway complete, with workers focusing on the roofing, ironworks, the pool area and access ways, the painting of the facades, and the construction of the pergolas in the parking lot.

Tower 7 is progressing well with teams working on the 4th and 5th floors. Work continues on the retaining walls and cistern.

General urbanization of the community is still at about 81% complete, with infrastructure reaching a level of completion of 96%. Many of the remaining advancements will depend on the completion of other projects around the community.