Copala and Coronado Residences: June Update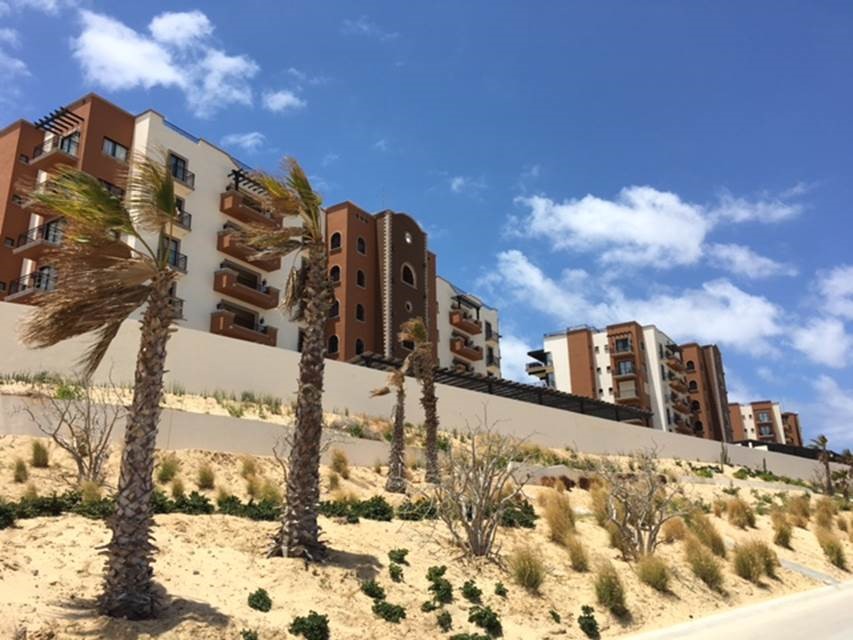 Copala Community:
First, we would like to announce that the delivery for Tower 5 has been rescheduled for February 2018, with deliveries beginning on the lower floors and proceeding successively to the upper floors. The completion of the entire building, including the pool and common areas, is now scheduled for the end of June 2018. Owners in Tower 5 will be receiving an email with the official delivery date for their unit in November. It is very important that these owners respond promptly to let us know if the delivery day will work, or to request a later date.
Now, on to the progress this month! Construction crews have been working on the exteriors of buildings 4, 5 and 6, as well as the infrastructure and urbanization around these towers. Work continues on the final stages of construction on building 4, as well as the garden areas there. Bricklaying on the third level of building 5 and the cementation of building 6 are underway.
Construction continues on Houses 40, 44, 50, 51, 65, 66, 67, 75, 79, 84, and 85. In June, construction began on House 55, and ground will be breaking on 5 more houses in the next few months: House 27 (July), House 77 (August), House 18 and 39 (September), and House 82 (October).
Coronado Community:

At Coronado, teams are working on many aspects of the infrastructure, including landscaping, systems for potable water, the sanitary network, and drainage; and the implementation of street lights and signage. They have also made progress on the urbanization of the community and have been working on the following projects: earthworks, retaining-wall platforms, roads, and the main entrance.
And, exciting news! We are happy to announce that that the first Coronado home will be delivered in August! Also, construction is nearing the final stages on the three model homes, Casa Alvar, Casa Fontanet, and Casa Espejo, and work is progressing nicely on five additional homes: 1.1, 4.2, 4.7, 5.4 and 7.5. Additionally, construction began this month on Houses 3.2 and 6.2, and ground will be breaking on 4 more houses in the next few months: House 6.5 and 7.3 (July), House 7.4 (August), and House 2.5 (November). The sales team is working with the owners of these scheduled homes so that they may select their customizations, as well as with the owners of five more homes that will soon be scheduled for construction.