what's happening
in los cabos
Blue Flag Beaches
Cabo's Best Blue Flag Beaches
Twelve Los Cabos beaches have received Blue Flag recognition, a very distinguished honor. That's in addition to the seven Cabo beaches already deemed worthy of this distinction.
The iconic Blue Flag is one of the world's most recognized eco-certifications awarded to beaches. In order to qualify for the Blue Flag, a series of stringent environmental, educational, safety and accessibility criteria must be met and maintained. When you see a Blue Flag flying in Los Cabos, you know the beach is clean and accessible; has excellent water quality; meets high safety standards; and is working to protect local shorelines and ecosystems.
Water Adventures
Four Can't-Miss Water Adventures in Los Cabos
For years, Los Cabos was successfully promoted as a "Two Seas, One Paradise" destination. That's because the tip of the Baja Peninsula marks the spot where the Sea of Cortez meets the Pacific Ocean. It follows that the sea is a BIG draw for visitors to Los Cabos. There's a reason Jacques Cousteau described the Land's End region as the "aquarium of the world."
Antonio Reynante's Top 3 Favorite Holes at Quivira
Quivira Golf Club, which scales the heights at Land's End and is among the highest-rated of Jack Nicklaus' international designs, has grown mightily in stature since its debut in 2014. The vertigo-inducing experience of tiptoeing along sheer granite cliffs with the crashing sea far below has captured the imagination of visiting golfers from around the world.
Top Three Places to View a Sunset
Technically, sunset is the daily disappearance of the sun below the horizon due to the earth's rotation. A sunset creates unique atmospheric conditions—on a good day, intense rusty orange, rose pink, and violet sunrays illuminate the sky. But it's so much more than that. The awe-inspiring beauty of the setting sun is also symbolic of the beauty and mystery of life itself.
Paddle Boarding
Stand-Up Paddle Boarding in Los Cabos
It's all the rage! Stand-up paddle boarding (SUP), which strengthens the body's core like few other activities, is now the fastest-growing water sport in the world. This is especially true in Los Cabos, where visitors can paddle a board on the calm waters of Cabo San Lucas Bay and get up close to some fascinating landmarks. It's a fun way to experience being on the water—a great way to get a full-body workout.
How to Get Involved in the Q Life
Seeking to discover the art of fine living at Quivira Los Cabos? Look no further than Q Life, a lifestyle club created exclusively for the resort community's residents and guests. With its synergistic approach and well-rounded lineup of activities and programs, Q Life inspires enthusiasts to pursue a healthy, fulfilling lifestyle while developing friendships with those who share their interests.
Local Events
April's Top Music & Culinary Events
They say things in Cabo slow down a bit after Easter, which this year falls on April 21. But more and more, Los Cabos is becoming a year-round destination, with events of every style and description sprinkled throughout the calendar. Here's our pick of the top music and culinary festivals on tap for this month.
Quivira Fun Facts
Fun Facts about Quivira Los Cabos
There's more to know about Quivira than the guest directory provides. Here's our insider's take on the property's top three fun facts.
Top Instagrammable Spots in Quivira Los Cabos
Top Instagrammable Spots in Quivira Los Cabos

In nine short years, Instagram, the photo and video-sharing social networking service, has become the easiest way to capture and share special moments. This is especially true of travel moments, those vacation experiences you can't wait to share with friends and family back home.
Here's our pick of the most visually appealing (and intriguing) locations within the luxury resort community of Quivira Los Cabos.
Top 5 Stores You Must Visit in Cabo San Lucas
Even in a destination endowed with superlative natural beauty and an incredible array of land and sea adventures, many visitors to Cabo simply like to shop. Industry surveys routinely rank shopping as the No. 1 vacation activity for many travelers. Yes, more than paddle boarding and zipline tours and horseback riding on the beach.

Here's our pick of the Top 5 retail outlets in Cabo San Lucas.
San Jose del Cabo Art Walk
It's back! San Jose del Cabo's Thursday night Art Walk is once again a fixture on the seasonal calendar. The Art Walk offers visitors a perfect opportunity to explore the historic colonial city's vibrant arts district. Hidden behind the landmark church off Plaza Mijares (the main square) is an eclectic array of art galleries, artisan shops and charming restaurants set along cobblestone lanes that open their doors to one and all. More than a dozen Gallery District Association members invite strollers to meet artists, view new exhibits and enjoy a complimentary glass of wine or tequila in a welcoming atmosphere.
what's happening
in los cabos
Puebla's flavors at the orchard
February 06, 2019

A billion ingredients exist in the whole world and the city of Puebla uses the poblano chilli, nuts, peach, almond, apple, among other, to create one of the most popular and emblematic dishes and making all who taste it, fall in love.

On our cooking class, the Chef Aldo Hernandez taught us how we can cook an exquisite Chiles en nogada. Showed us the step by step to prepare the peculiar filling and sauce that is used to serve this delicious dish so representative in the Mexican Cuisine.

In the end, savor our Chiles en nogada and drink a refreshing glass of white wine while sharing cooking experiences with wonderful guests.

Thank you so much to the Siempre's restaurant team for your excellent service and attention to all who were there.

Q Life
The Art of Fine Living |Mexico´s flavors on the palate.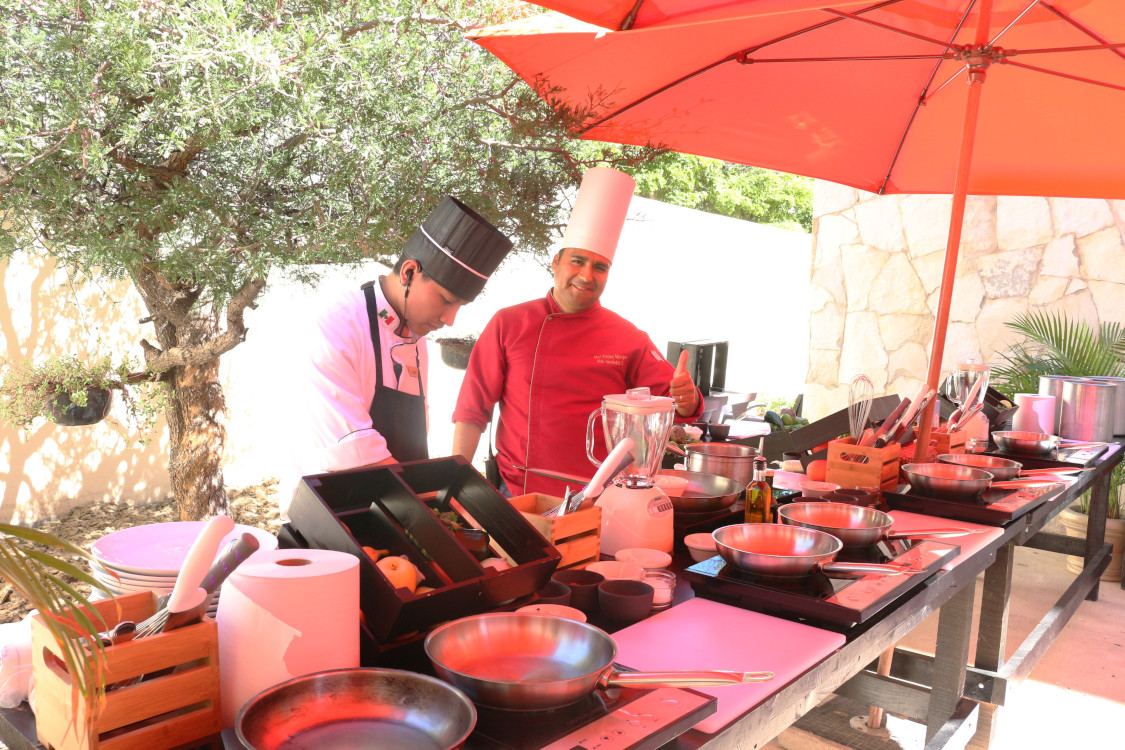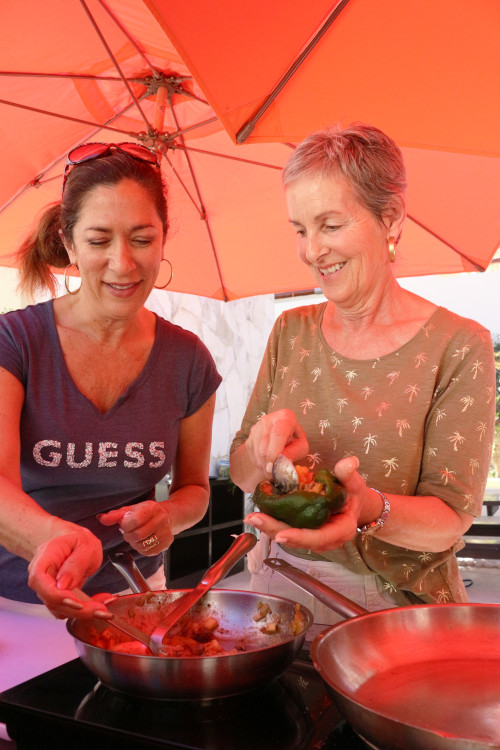 Share
You May Like These Posts
Thank You